How do I add money to my account?
You can use bank transfers (SEPA payments) to make lightning-fast payments to your Bondora account. It's quick, secure and available 24/7. Payments are usually almost instant, but can take up to 3 business days to arrive, depending on your bank.
Go to your Dashboard
Click on the green Add money button
Use the payments details on-screen to make a SEPA payment
Remember to add your unique reference number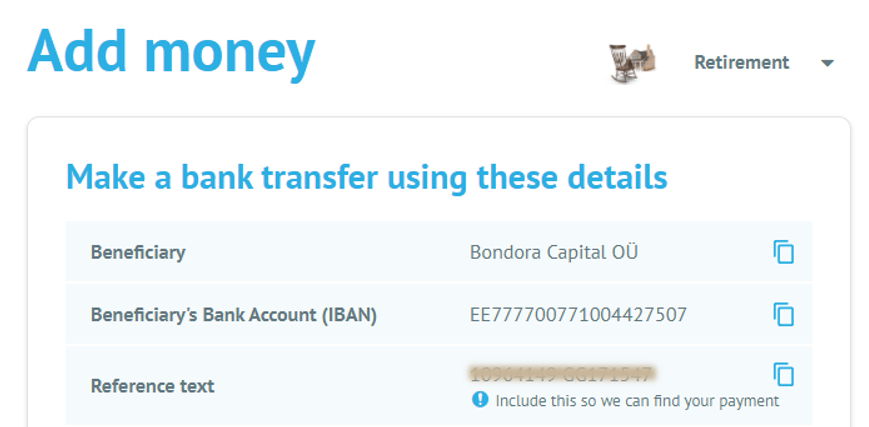 If you joined Bondora after 24 August 2022, the money will be automatically added to your Go & Grow Unlimited account so you can start earning up to 4%* returns p.a. instantly.
For investors who joined before this date, the money will be transferred to Wallet. From there, you can transfer it to your chosen Go & Grow account(s), and/or Unlimited tier. Or, if you have Auto-transfer enabled for a chosen account, the money will be automatically transferred.
For Eurozone customers, the costs are generally the same as for domestic payments, but please verify this with your bank first. If your bank also charges the receiver of the payment, these charges will be passed onto your Bondora account.