How do I withdraw money from my account?
You can access and withdraw your money to your bank account 24/7. When withdrawing, investments earning up to 4%* p.a. will be withdrawn first, ensuring you keep earning the best possible returns. 
1. Click on the Withdraw tab on the top right of your Dashboard
2. Answer the withdrawal prompt.
3. You'll also see the money available and the split of returns your investment is earning. 
4. Select the bank account you want to withdraw the money to and the amount.
5. Click Withdraw.
6. Enter the PIN code, sent your registered phone number.
7. And it's done! We'll make the withdrawal immediately and your money should be in your account within 1-3 business days.
8. If you feel like it, please share with us why you withdrew, so we can better understand your needs.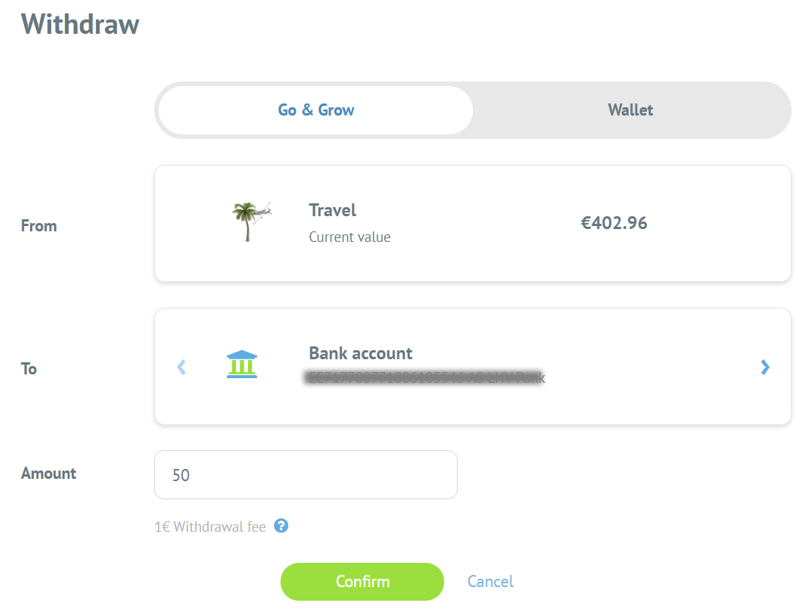 If this is your first withdrawal request, then you need to fully verify your account before you can withdraw money. The identification process is required for all customers to protect your personal information and to make the withdrawal process easier. 
Please note: You can only make withdrawals to a bank account that is in your name, and to the same account that you made the payments from. This is to ensure your money is kept safe, even in the very unlikely case that someone accesses your Bondora account details. Don't worry, it's our priority to protect your account!
Click here to learn how to verify your identity.
Click here to learn how to verify your bank account.
*Most payments are instant, but it can take up to 3 business days, depending on your bank.