Why is my money reserved on my account?
Is your money currently listed as 'Reserved funds' on your Bondora account? That means your account verification isn't complete yet and you need to finalize it before you can start investing. 
If you recently signed up to become an investor and added money to your account before finalizing the verification, then you might see your money is being reserved. You'll also get emails or SMSs from Bondora, reminding you that you need to finish your account setup before you can start investing. Reserved funds won't be invested, and you won't earn returns while it's reserved.
To access your money and start investing, you must first complete your account setup by doing 3 things:
1.      Verifying your bank account
2.      Verifying your identification
3.      Completing your personal details (KYC form)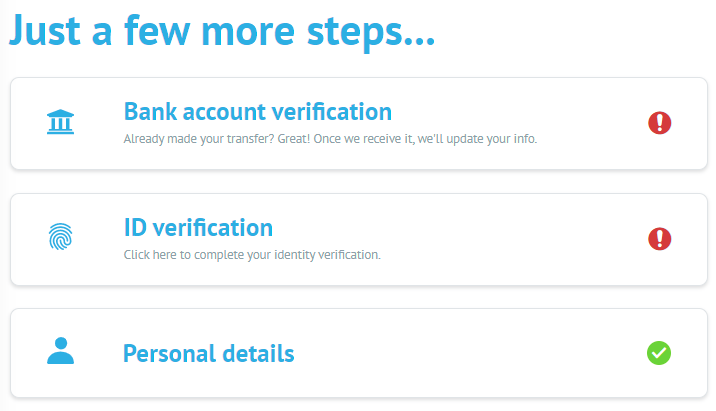 Once you've completed all three steps and we've officially opened your investor account, you'll be able to enjoy all the benefits of being a Bondora investor.
Please note: If you don't complete your account verification within the allotted time frame, we may be forced to close your account. If this happens, the money that you've added to your account will be sent back to your bank account.